Experienced lawyers in Lanarkshire
& West Central Scotland
Brophy Carey & Co are one of the most experienced family law firms in Lanarkshire, and offer a wealth of experience to help you through the breakdown of your relationship and the consequences of that, such as divorce, separation, issues involving children, and financial matters. We clients customers across Lanarkshire & West Central Scotland.
A well-established law firm
LLB (Hons) DipLP NP
Anne has been a solicitor for over 30 years and has throughout that time specialised in Family and Child Law.. She has practised primarily in Hamilton Sheriff Court but has experience of conducting cases all over Scotland. She has, through her ability to deal with sensitive and complex issues, gained the respect of the Sheriffs before whom she regularly appears and her professional colleagues. She is often appointed by the Sheriffs at Hamilton to prepare reports in contested child related cases to assist the sheriff in reaching a decision.
Her extensive skills and experience developed over her years in practice have resulted in many appointments to other bodies and organisations. She was the Assistant Secretary to the Lanarkshire Valuation Appeal Panel for over 20 years ; a Peer Reviewer for the Scottish Legal Aid Board where she reviews the quality of the work of other solicitors. She also tutors in Family Law at Strathclyde University.
She has previously served as National Convenor to the organisation of accredited family law mediators (CALM). She has been a Director of Family Mediation South Lanarkshire for many years.
Anne enjoys her practice in family law and particularly the sense of achievement gained in supporting and guiding clients through difficult family situations to a resolution.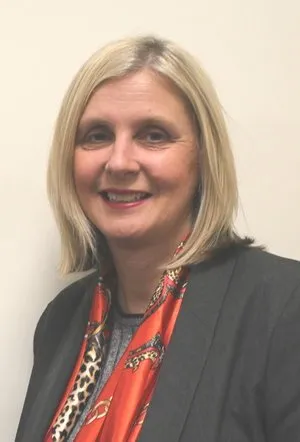 Accredited solicitor and mediator, family law
Fiona qualified in 1988 and so has been a solicitor for over 30 years. During that time, she has focused on family law and has been formally accredited as a family law mediator since 1998 and as a family law specialist since 2001. As clients' needs and expectations have become more complex, Fiona's experience over her 30 years has been critical in resolving financial issues on separation including particular experience with separations where there are family business and complex property and other financial interests. She has a wealth of experience in disputes over children advising clients routinely on how to navigate these disputes to a successful conclusion in line with their expectations and appearing regularly in court as well as successfully mediating these types of disputes. She is routinely referred clients by other solicitors particularly in both complex and fraught cases. Fiona is firmly focused on delivering the highest possible quality service to her clients.

In 2003 she was invited by the Law Society to become a Peer Reviewer, reporting on the quality that solicitors throughout Scotland currently provide. Having been a tutor at Strathclyde University in family law since 2011, Fiona was appointed in 2016 to head the family law course for postgraduate/final year law students, ensuring that trainee solicitors maintain those high standards in the future.